Faces of Food Allergies
Food allergies are no match for marathon-running moms and karate-loving kids. Or children who educate their entire school about being allergy aware. At Kids With Food Allergies, we know that you are more than your food allergies and the inconveniences and stress that sometimes accompanies this life-changing disorder.
For some families, it is a chance to learn to cook together, or to give back to the community. For others, it is watching their child triumph in the face of adversity through the arts or sports. Or watching their empathy towards other blossom as a result of coping with their food allergies.
"KFA has been such a blessing to our family," says one mom. "They are an organization that truly cares. It's helpful to know that there are other families who deal with the same challenges that we do and that we can support one another. Whenever I hear of someone whose child has food allergies, I immediately refer them to KFA."
Meet inspiring children and families who raise awareness about food allergies and make a difference:
Inspiring Action and Hope
Meet parents and friends of Kids With Food Allergies who refuse to let food allergies get the best of them. Whether it is running a race to raise funds for KFA or teaming up with others to change a policy that will improve the day-to-day lives of their children – these are people who make a difference for families living with this disorder.
Our tools, shareable resources, webinars and online community make it easy for you to connect with others as well as educate your community. They are free and supported by people like you!
We hope these stories will let you think about the life that is possible and the things that you can do for yourself, your family or your community, whenever you are ready to take that next step!
A Race to Fight Allergies – Mom runs marathon to make a difference for families with food allergies.
Coping With the Emotional Aspects of Food Allergies – Mom finds encouragement and support, takes action.
Become an Advocate
You can help us advocate on this issue and others to help reduce the burden of food allergies. Learn more about becoming a food allergy advocate and watch this page for updates on ways you can raise awareness about this issue.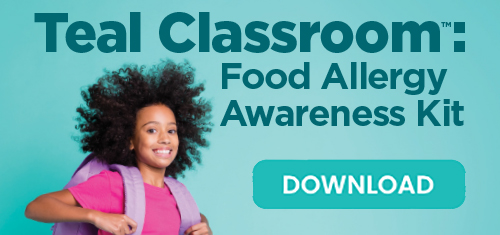 Join Our Online Support Community
KFA is dedicated to improving the quality of life for people with asthma and allergic diseases. Our community is here for you 24/7. You can connect with others who understand what it is like to live with food allergies, asthma, and allergic diseases. You're not alone.