Living with Food Allergies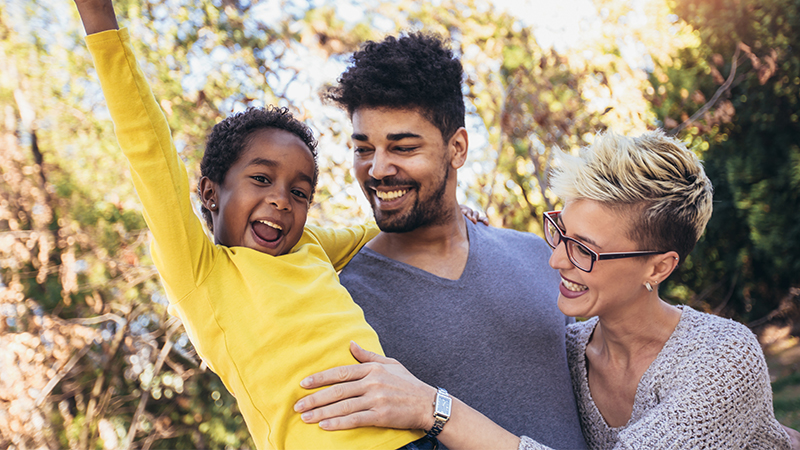 Living with Food Allergies Confidently
You can successfully manage food allergies and live a full, active life with education and support. Kids with Food Allergies (KFA) is here to help!
The saying "Knowledge is power" definitely applies to food allergies. Understanding your child's food allergens, knowing how to find safe foods, and being prepared for an allergic reaction can help you feel confident about managing your child's food allergy.
KFA has a variety of food allergy resources to supply you with the knowledge you need for food allergy management. We can guide you through diagnosis, working with your child's school, finding and cooking safe foods, advocating for your child, and much more.
What are the most common food allergens?
In the United States, there are nine foods that cause the most food allergy reactions. They are:
If you or your child has an allergy to one or more of these foods, we have guides that answer common questions about each food allergen. You can also download ingredient lists to take shopping and chef cards to use when eating out.
What is a food allergy?
To manage a food allergy, it helps to know what happens in your body when you have an allergic reaction. Learn all about the different types of food allergies as well as symptoms of anaphylaxis [anna-fih-LACK-sis], a serious allergic reaction.
How are food allergies diagnosed?
If you think you or your child has an allergy, a board-certified allergist can confirm a food allergy diagnosis. They can use a variety of methods – including skin tests, blood tests, and oral food challenges – to find out what you are allergic to so you can manage the food allergy effectively.
How do I know what foods are safe to eat?
"What can I feed my child?" or "What can I eat?" are two of the most common questions people ask when they have food allergies. We'll teach you about choosing and making safe foods, included understanding food labels, avoiding cross-contact with other foods, and more.
How can I find allergy-friendly recipes and foods?
KFA has two resources to help you find and prepare allergy-friendly foods:
Safe Eats® Allergy-Friendly Recipe Collection – Search nearly 1,500 recipes shared by other people managing food allergies. Many of them are free of the most common allergens. Filter your search by category and by your allergens.
Allergy-Friendly Foods Guide – Search for allergy-friendly foods you can purchase. Search by type of food, allergen, and other information, such as vegan, organic, non-GMO, and more.
How can I prevent food allergies?
Is there anything you can do during pregnancy or in the first few months of life to prevent food allergies? Get evidence-based answers to common questions about food allergy prevention.
Can I fly with food allergies?
What do I need to know about vaccines if I have food allergies?
Vaccines offer critical support to your immune system whether you have food allergies or not. Many people wonder if their child with food allergies can get vaccines. Find out what people managing food allergies need to know about vaccines.
How can babysitters and caregivers learn about managing food allergies?
Food Allergy Fact
16 million adults + 4 million children = about 20 million people have food allergies in the U.S.